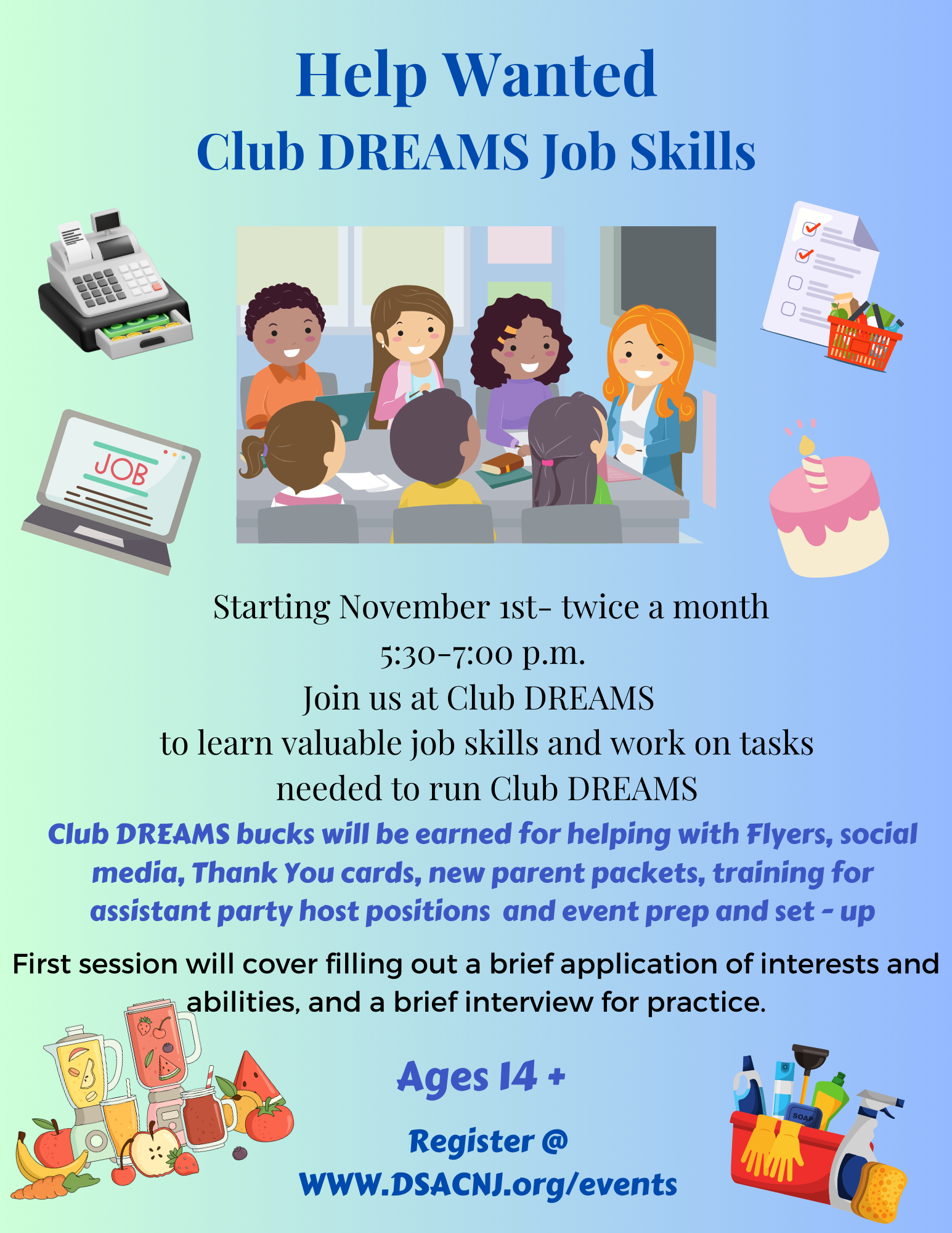 Join us every other Wednesday as we work on valuable job skills.
Starting November 1st- twice a month you can join us at Club DREAMS to learn valuable job skills and work on tasks needed to help run Club DREAMS. Job Skills include putting together packets for new parents and school districts, creating flyers, setting up for events at Club DREAMS, learning how to work a cash register, customer service, and helping to write out thank you and birthday cards.
This program is free for DSACNJ members which include the Down syndrome community. Siblings welcome along with community members with special needs through DREAM Team membership ($21/month or $210/year) Find out more information and sign up to be part of the DREAM team here.