Club DREAMS offers 9 weeks of safe and fun summer camp for our Down syndrome community and others with special needs as well as siblings.   We strive to provide small groups, sensory friendly, individualized accomadations and high staff to child ratio.    Activities include STEM, art and crafts, outdoor play, water play, theme weeks and days as well as special events.   Our camp strives to accomadate busy parents with after care hours as well direct transportation via busing from Hopewell Valley School District.  Options for transport from other districts can be considered by contacting school dpeartment of transportation and arranging for drop off at Club DREAMS.
Please contact clubdreams@dsacnj.org for more information. 
COUNSELOR INFORMATION AND VOLUNTEER CAMP BUDDY INFORMATION
CLICK HERE
Camp counselors (16 and older) and volunteer buddies (14 and older) are still needed for the summer programs at Club DREAMS.  Please contact us if interested in either of these positions.  These positions are flexible for duration and hours.   Contact clubdreams@dsacnj.org for more information or complete form by clicking link above.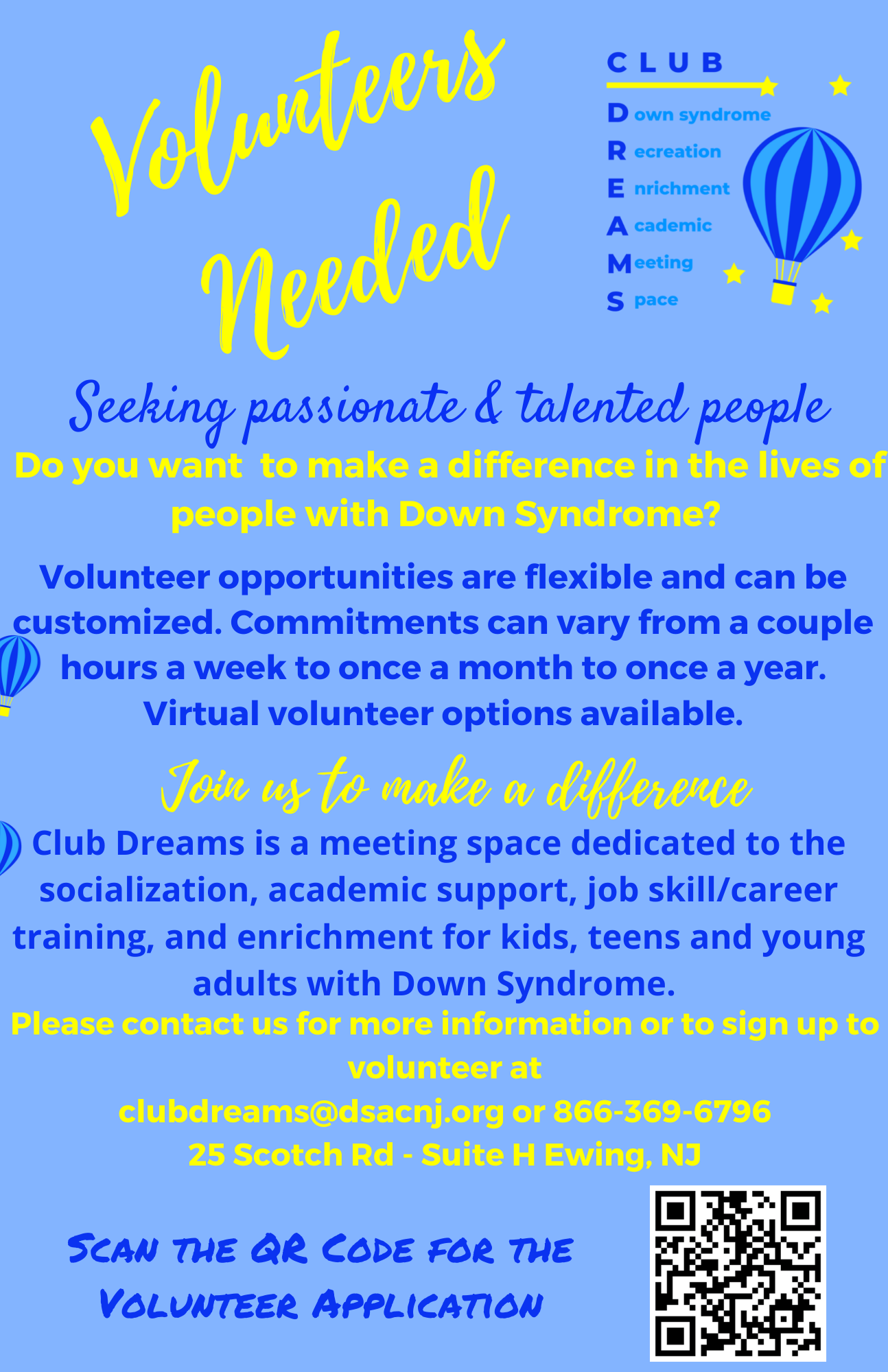 COUNSELOR INFORMATION AND VOLUNTEER CAMP BUDDY INFORMATION
CLICK HERE