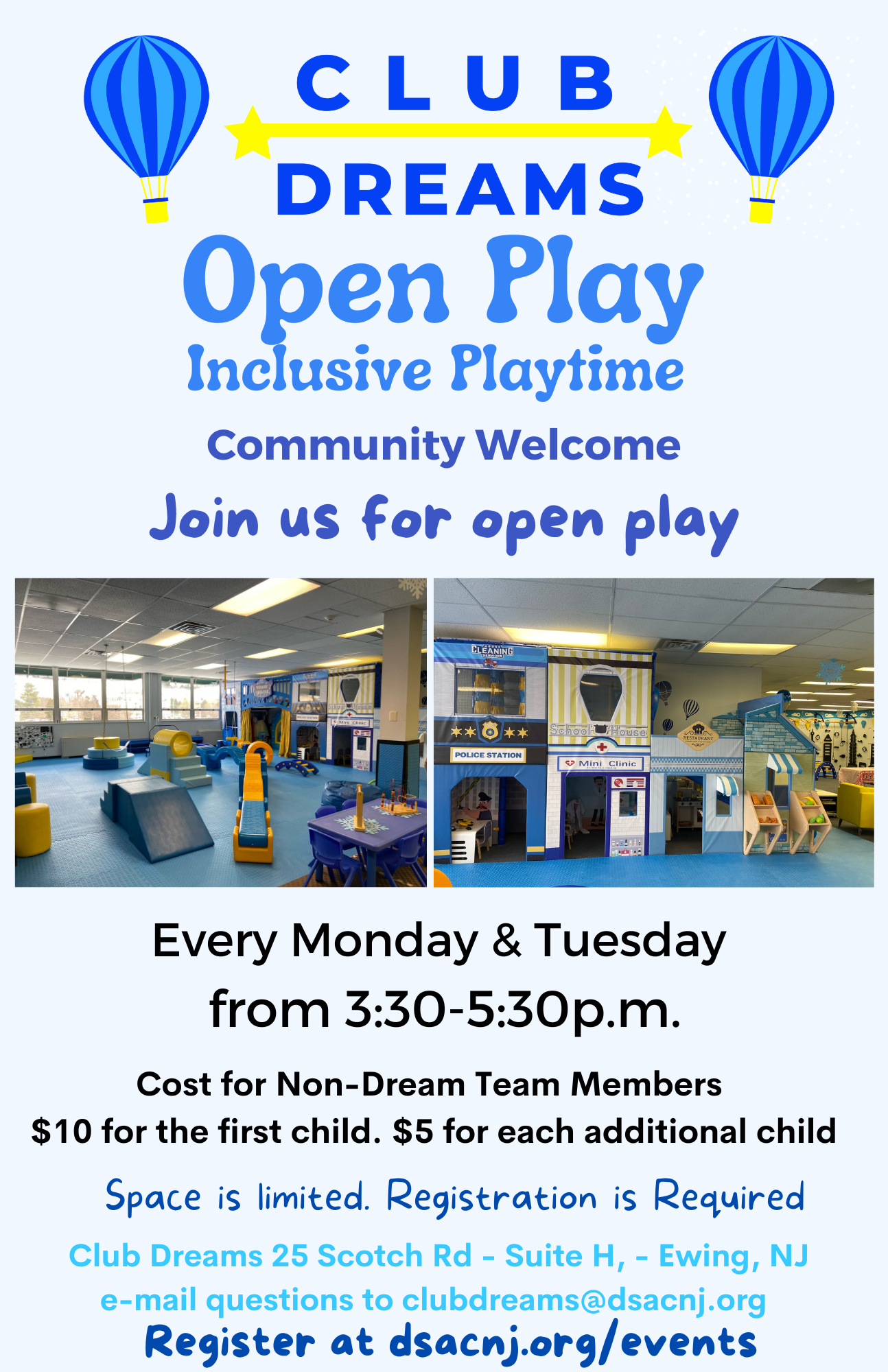 Join us for open play every Monday and Tuesday from 3:30-5:30 p.m.
Cost- $10 per child. $5 for each additional child.
Pay at the center by cash or check. You can also Venmo DSACNJ-DS (please write Open Play in the subject)
We also accept PayPal.
This program is free for DSACNJ members which include the Down syndrome community. Siblings welcome along with community members with special needs through DREAM Team membership ($21/month or $210/year) Find out more information and sign up to be part of the DREAM team here.
Must Register below: